The second half of November was a very busy time on La Palma for our project. We managed to successfully replace the prototype mount and 4 telescopes with brand new hardware. The final setup consists of 16 fast, wide-field H400 astrographs (40cm/f2.4) shared between two independent equatorial DDM500 mounts installed in the individual clam-shell domes. From now on we will be able to achieve instantaneous field of view of ca. 100 square degrees!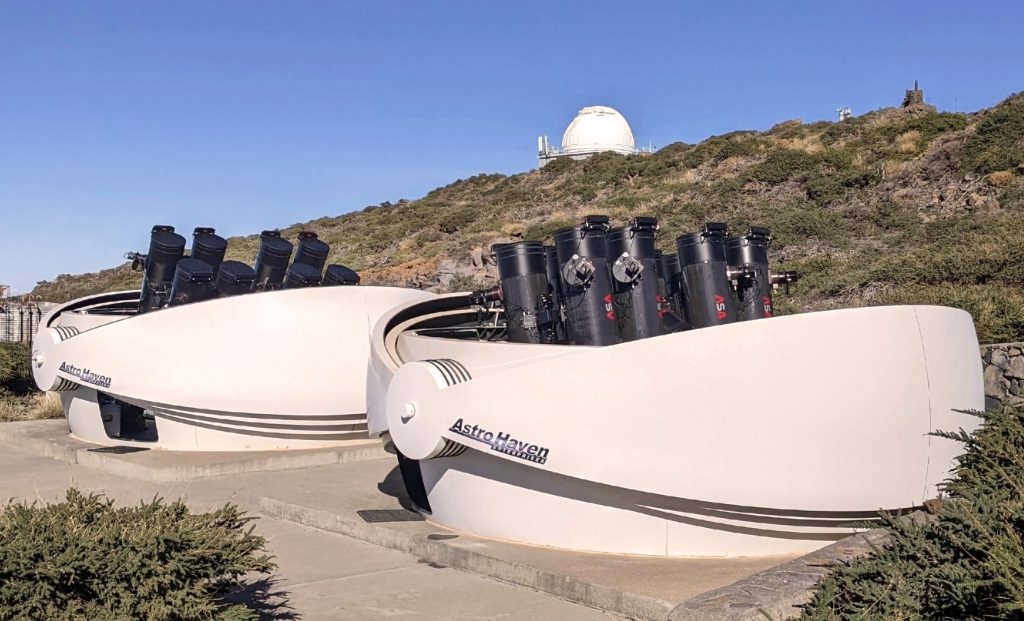 As it is often the case, the November weather was quite unpredictable so we are still working on the commissioning of the new system. Additionally, this time nearby Cumbre Vieja volcano got a little into our way, occasionally blowing clouds of ash and sulphur dioxide towards us but on the other hand providing incredible views.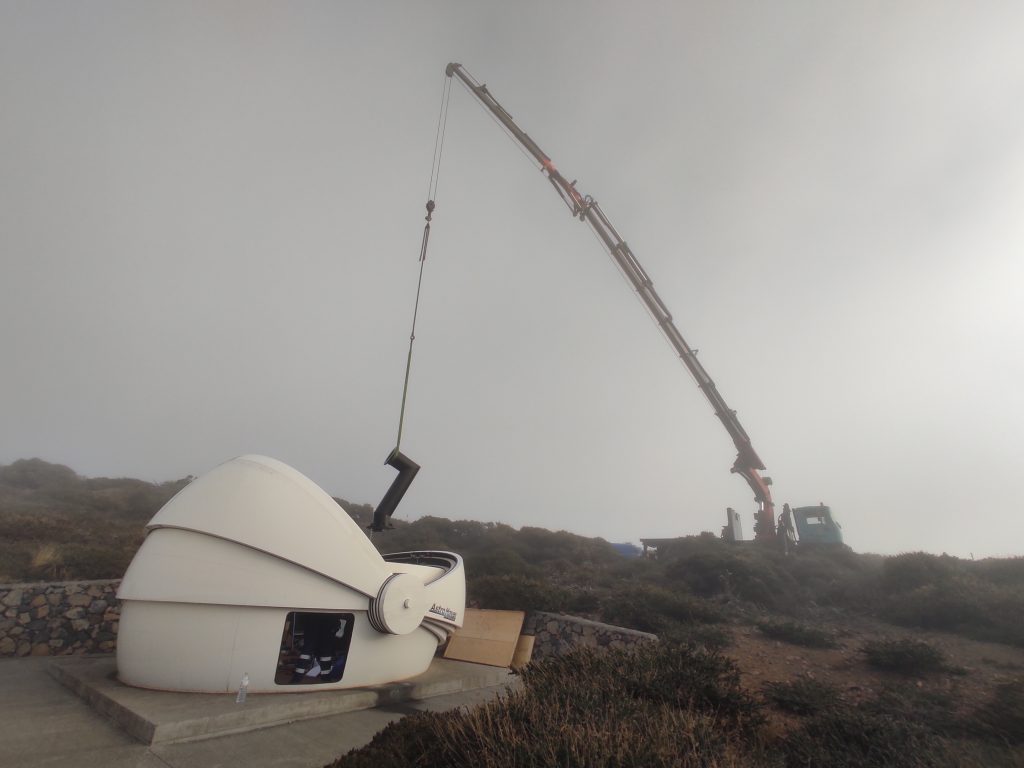 We are looking forward to another exciting challenge for the next year – a deployment of the full south node in Australia!